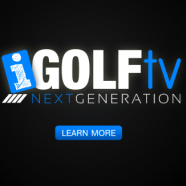 Jun

24
Tags
Related Posts
Share This
iGolftv- Great golf tips
OK so this is a bit of a plug, i'm the co-founder of the largest golf coaching, golf tips and golf lessons website on the internet.
iGolftv has over 250 free videos for every single part of your game, I guarantee if you cant find the answer to your problem on this site then you shouldnt really be playing golf.
We also have a great membership section with a 12 week training plan, access to exclusive content and much more.
If your an iphone type person check out our Golf tips iphone app
If your a keen golfer which I hope if your a business person you are, or you at least know your way around a course then this site is perfect for you.
Also check out a few of our other channels
Golf Tips on YouTube
Golf tips of Facebook
Golf tips on Twitter